Call: (224) 444-6422 to schedule a free, in-home assessment.
As individuals age, their bodies and minds slowly begin to fail. This leads to a point where they require assistance around the home and with day-to-day tasks. It is not always realistic for a family member to provide this care and placing the aging individual in an assisted living facility is not always a good fit.
This is why we offer a variety of in-home elderly care services here at Assisting Hands Home Care. Our caregivers can assist on a 24-hour basis or hourly schedule as needed. We offer these services to families in need in Harwood Heights, IL, and surrounding areas.
Elderly Care Harwood Heights, IL
For professional elderly care services in Harwood Heights, IL and the surrounding areas, contact Assisting Hands Home Care at (224) 444-6422.
When you choose to leverage our home care services, we will provide a safety inspection of your loved one's home and sit down with you and other family members to develop an appropriate care plan. This meeting allows us to learn about your loved one in need and ensure that we provide assistance that is truly needed. Our customizable care plans can include the following and more:
Alzheimer's and dementia care
Senior home care
Personal assistance with day-to-day tasks
Non-medical home health care
Fall prevention services
Personal emergency response systems
Respite care
As we provide our care, we are happy to adjust our services as conditions change. We also want to point out that no matter which services you choose to utilize, your loved one will benefit from the companionship we provide them. We strongly believe that simply having someone to talk to, spend time with, and get to know makes a world of difference for the individual receiving care.
Why Choose Assisting Hands?
Elderly Care Services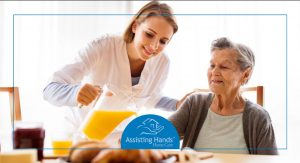 Our elderly care services are unique in that you can benefit from them on an hourly schedule or 24-hour basis. We offer this flexibility to make the caregiving process as painless as possible for you and your loved one. Regardless of the frequency of our visits, your loved one will receive top-notch care.
We go to great lengths to ensure our caregivers are among the best in the industry at what they do. Before they provide care, they must pass a thorough background check, and display appropriate levels of attentiveness and compassion in training. This training process is extensive, and includes elderly care services, CPR, and first aid. At the end of the day, all our caregivers are bonded and insured, and will provide effective, compassionate care. We offer the services of both male and female caregivers who are bilingual, as well.
Contact Us
We are happy to address any concerns you have and schedule an appointment. We currently offer our in-home senior caregiving services in the Harwood Heights, IL, area. To schedule elderly care services with Assisting Hands Home Care, simply contact our representatives at (224) 444-6422.
Call (224) 444-6422 for your free in-home consultation
Home Care Services in Harwood Heights, IL
We don't provide just any caregiver but send someone who is engaged, compassionate, and caring. Your loved one's comfort, safety, and wellbeing are our top priorities.
Complimentary Assessment for Your Elderly Care Needs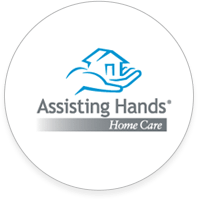 At Assisting Hands Home Care, we provide Harwood Heights, IL with elderly home care services to care for individuals. This gives families time to take care of other business and visit with their loved ones as they receive care that keeps them as comfortable and pain-free as possible. These services can be covered by your loved one's long term care insurance. Call (224) 444-6422 to learn more about our elderly care services in the Harwood Heights, IL area.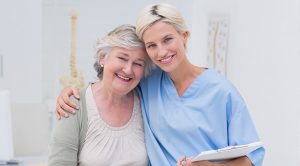 Home Care in Hoffman Estates, IL
At Home Care in Rolling Meadows, IL
Caregiver Services in Elk Grove Village, IL
In-Home Care in Palatine, IL
In-Home Care Services in Inverness, IL
Home Care Services in Des Plaines, IL