Legal guardianship of an aging parent may be necessary when the senior's cognitive functions dwindle to the point where he is no longer able to make sound decisions regarding personal healthcare or living situations. Here's how to become the legal guardian of a senior parent.
Seniors may need a trusted individual to make healthcare decisions on their behalf when any of a number of different scenarios present themselves. Most often, these scenarios include failing physical health, a decline in cognitive functioning, or other serious health conditions.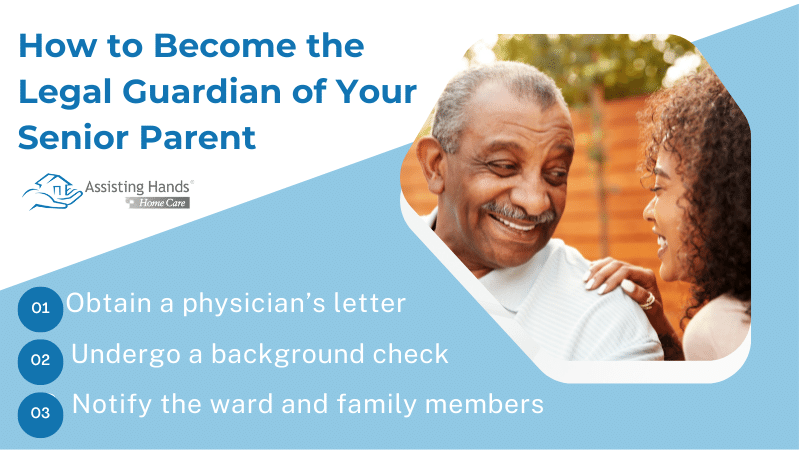 Losing one's ability to think clearly and make rational decisions may be preceded by Alzheimer's. As this brain disease progresses, the dementia patient gradually loses a range of cognitive and physical abilities that are necessary to function independently in daily life.
Similarly, a stroke, brain injury, mental illness, or other serious health issue may make it extremely difficult for the senior to make good choices about healthcare, finances, or other aspects of daily life. Poor hearing and eyesight and slowed thinking double their burdens.
When an elderly parent can no longer rationalize due to the abovementioned causes, legal guardianship becomes necessary to protect the senior's safety and well-being. Guardianship is an option when the incapacitated senior has not already appointed a power of attorney for healthcare or finances.
Adult children may still aim to serve as guardians despite the aging parent having completed a power of attorney document. If a power of attorney is not durable (defined as ending upon the senior's incapacitation), then seeking guardianship is a practical route.
The guardian acts in the senior's best interests, also known as the ward. Responsibilities the guardian may undertake to include deciding where the elderly parent lives, the types of healthcare the senior receives, how finances are managed, and how daily needs are met.
Guardians are appointed by the courts, which means individuals seeking guardianship must petition the courts first. The process is neither quick nor easy and requires a hefty investment in time and money. If family members disagree about who is suitable to serve as the guardian, the process is prolonged.
1. Obtain a physician's letter
The first step in petitioning the courts for guardianship is obtaining a physician's letter, which documents the senior's inability to provide self-care, manage daily household tasks, and make sound decisions. The parent, however, may not submit to this medical evaluation willingly.
In the event the elderly parent, such as someone with dementia, resists receiving a physical exam, the petitioner for guardianship may ask the courts to order one. Guardianship, however, is not automatically granted once the application and doctor's letter have been submitted.
2. Undergo a background check
The courts must determine whether the petitioner for guardianship is suitable for the role. Standard court proceedings include conducting a thorough criminal background check. The courts will also fully assess the petitioner's credit history and evaluate potential conflicts of interest.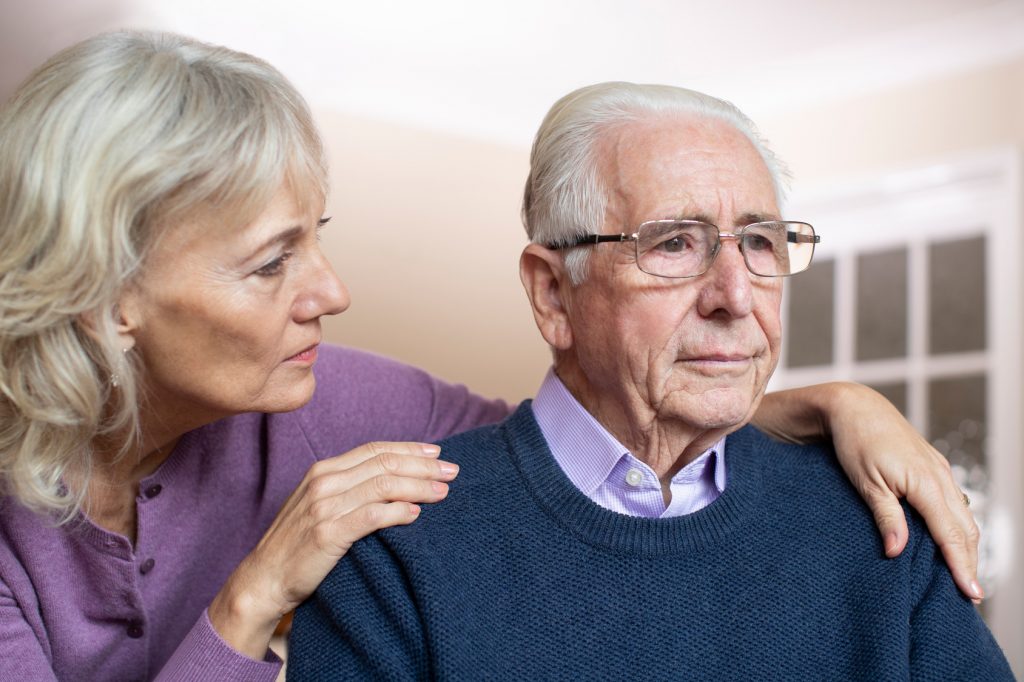 3. Notify the ward and family members
Upon filing the application, petitioners are required to notify not only the parent over whom they are seeking guardianship but any relatives who have the legal right to know about the petition. Surviving family members who can be contacted easily are people who should be notified.
Relatives may also petition for guardianship over the ward. In instances where more than one person is seeking guardianship, the courts will decide who best qualifies for the role. The courts may appoint a few different individuals to manage the senior's everyday affairs.
For example, the courts may appoint one individual to make medical decisions for the aging parent (known as guardianship of the person). Additionally, a second individual may be appointed to handle the senior's finances (known as guardianship of the property).
Furthermore, the courts will factor in the elderly parent's preferences. Whenever possible, any valid legal documents, such as a non-durable power of attorney or an advance directive, will also be considered by the courts as they arrive at their decision.
Most often, the courts will give preference to family members, such as the senior's spouse or adult children, when deciding who will be appointed guardian. When relatives or friends are either unqualified or unwilling to assume the role, a public or professional guardian will be appointed.
In some cases, emergency guardianship may be sought, especially when the senior's immediate health or finances are at stake. However, an aging parent has the right to object to being appointed a guardian and has the equal right to an attorney.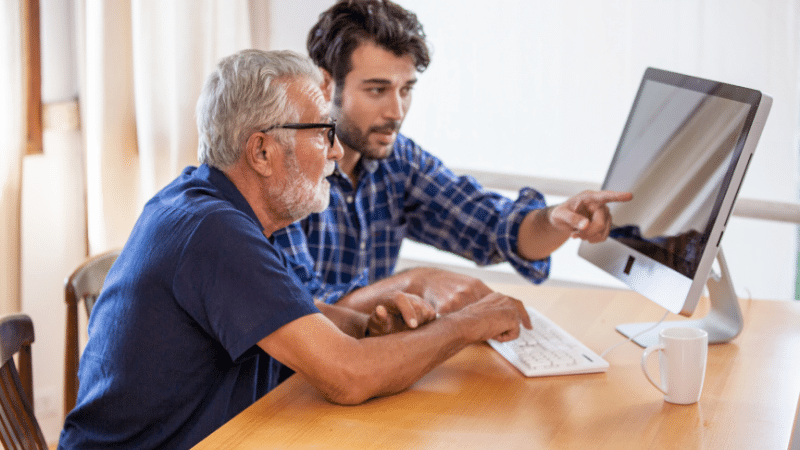 Due to ongoing family disagreements, the elderly individual will sometimes request a professional guardian rather than have a family member appointed to the role. Nevertheless, a serious intervention, guardianship, should only be sought out by adult children as a last resort.
Serving as guardian to an aging parent requires the former to make the best, not the easiest, decisions for the latter. When your elderly parent needs help functioning, choosing Assisting Hand Home Care is one of the best decisions to promote reliable support at home.
We are a reputable home care agency staffed with teams of professional caregivers who prioritize the health and safety of the seniors we serve. Our non-medical elder care services are designed to assist older adults with the activities of daily living.
Responsibilities our compassionate caregivers undertake include assisting seniors with personal hygiene tasks, preparing meals, shopping for groceries, providing safe transportation, and giving timely medication reminders. We are pleasant companions to seniors, engaging in social activities to deter isolation and loneliness.
Assisting Hands Home Care offers specialized services that meet the daily needs of seniors of all ability levels. We provide Alzheimer's, overnight, post-surgical, and respite care. Caregivers are available on a flexible, as-need basis while ensuring seniors receive the highest quality of care.
Join the countless number of families who've hired dependable senior care from Assisting Hands Home Care. We fulfill the care needs of aging adults living in Batavia, St. Charles, Aurora, and Bartlett, Illinois. Call us today to schedule an in-home consult and give your elderly loved one a better quality of life.