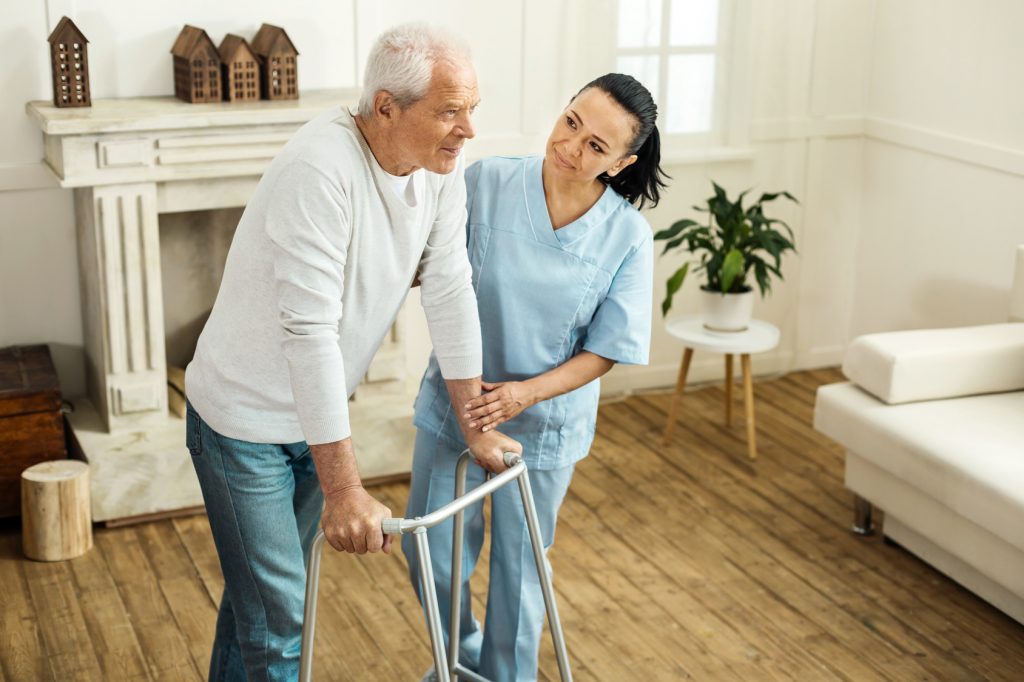 Bed rest is oftentimes incorporated into a patient's treatment. Although bed rest is intended to provide rest to a senior who is recovering from illness, undesirable health implications can appear after discharge. Injuries are likely after a senior is discharged from prolonged bed rest.
A patient who is confined to a bed for 24 hours or longer is considered to be on bed rest. A physician may administer bed rest for three reasons: 1) to provide rest to overcome illness; 2) to lower oxygen consumption; and, 3) to reduce pain or feelings of discomfort.
The autumnal flu season can force many seniors to rest in bed for lengthy periods. A stumble and subsequent injury may also lead to bed rest. An elderly individual who fractures a hip can expect to be on hospital bed rest prior to surgical treatment.
Hospital bed rest leads to adverse health outcomes for elderly patients. Deconditioning is the primary consequence of remaining in bed without periodic physical activity, such as walking. Besides physical deterioration, psychological problems in the elderly are likely to occur after bed rest.
What psychological injuries develop after bed rest?
Seniors who are prescribed bed rest experience a frightening loss of control. These individuals develop a learned helplessness, are less able to make decisions, and struggle with strategy development. Increased dependency on caregivers is a psychological consequence of bed rest.
The elderly patient ordered to be on hospital bed rest can develop additional psychological issues, such as anxiety, depression, confusion, and forgetfulness. Sleep disorders are more prevalent in those who are immobile in comparison to those who are functioning and ambulatory.
What physical injuries develop after bed rest?
Every system in the human body is affected by bed rest. Physical strength deteriorates rapidly in seniors who are on bed rest. Older people lose lean tissue three times faster than middle-aged people who are administered bed rest. This loss of muscle leads to increased risk for injury upon discharge.
Seniors on hospital bed rest tend to spend more time than is necessary in idle activities, such as sitting or lying in bed. According to statistics from the American Family Physician Journal, 65 percent of independent seniors lose their ability to walk after hospital bed rest.
Losing muscle mass and strength while being on hospital bed rest are serious issues. A disuse of muscles leads to muscle weakness and stiff joints. Connective tissues, like tendons and ligaments, start to deteriorate. As a result, seniors have an increased risk for infections and falls.
Seniors on prolonged hospital bed rest experience a decline in physical endurance. Upon discharge, they are plagued with extreme fatigue and a lack of motivation. A cycle of immobility and decline rapidly ensue. Without confidence in their physical abilities, seniors develop a fear of self-injury.
A loss of independence in walking may prompt the need for rehabilitation services. Plus, because bed rest is a strong contributor to an increased risk of falls in the elderly after the hospital discharge, higher demands are placed on caregivers.
Full recovery after hospital bed rest is uncommon in the elderly population. The majority of seniors tend to adapt to their decreased fitness levels. Individuals over the age of 70 may even experience a disability or face new difficulties if the adverse effects of bed rest are improperly addressed.
Does exercise prevent deconditioning?
Families and caregivers are advised to anticipate the effects of deconditioning in elderly loved ones who are admitted into the hospital and administered bed rest. Walking during the hospital stay profoundly increases an aging person's strength and results in improved outcomes upon discharge.
When hospitalized older adults walk during their stay, they are able to ambulate farther upon discharge. These individuals may even be discharged sooner. Seniors who remain active by walking in the hospital also experience a faster recovery rate after the treatment or surgery.
Seniors maintain leg muscle strength by performing other exercises, too, such as three minutes of light jumping several times per week. Exercise machines provide equally optimistic results. Flywheel exercise machines, for instance, provide resistance training and reduce leg muscle atrophy.
Not all seniors on bed rest will be able to walk or otherwise engage in physical activities. However, maintaining lower limb strength during a hospital stay is a critical feat for those who are willing and able to do so.
Seniors who are discharged from bed rest are likely to experience disuse weakness, which can lead to falls and injuries. Such adverse outcomes are especially likely when regular exercise and adequate nutrition fail to be integrated into the hospital stay.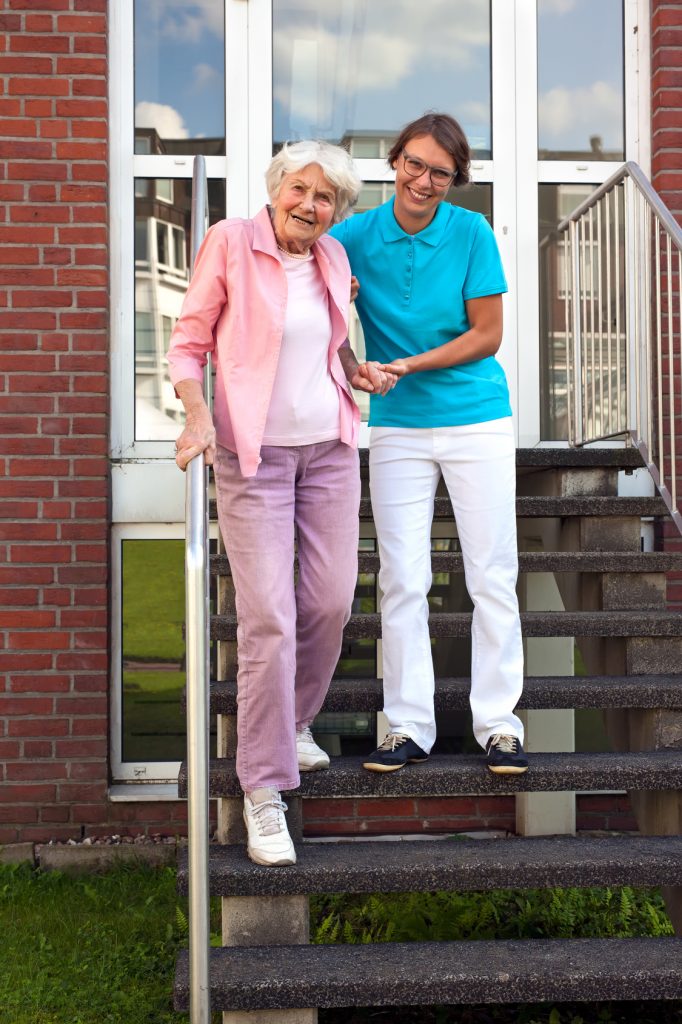 When your aging loved one returns home after a hospital stay, it is important that the senior receives extra support. Assisting Hands Home Care provides dependable post-surgical care, which is intended to help the senior regain strength and recover in the comfort of home.
Since deconditioning is a possible outcome post-hospitalization, our professional caregivers are careful to monitor care recipients. We remove obstacles to prevent accidental trips and falls. Our caregivers also provide assistance with mobility, helping seniors walk or get into and out of bed.
An extra hand at home is critical to ensuring the safety of your loved one, especially after a hospital discharge. Compassionate after-surgery care at home can be scheduled with our home care agency at any time. Plus, we offer flexible scheduling, ranging from short- to long-term care options.
Avoid a nursing home stay and choose Assisting Hands Home Care for reliable post-surgical care. Your loved one may even recover faster with quality home care from our caring professionals. Our responsibilities include help with all the activities of daily living, plus pleasant companionship.
From transportation to doctor's offices to medication reminders, your loved one's nonmedical care needs are fully covered when you choose Assisting Hands Home Care. Our after-surgery home care services are available to seniors in  Burr Ridge, Countryside, Hodgkins, Indian Head Park, LaGrange Highlands, Lyons, McCook, Palisades, Willow Springs, La Grange, Downers Grove, Hinsdale, Illinois, and the surrounding areas of DuPage County. Call us at (630) 407-1932 today for a consult.