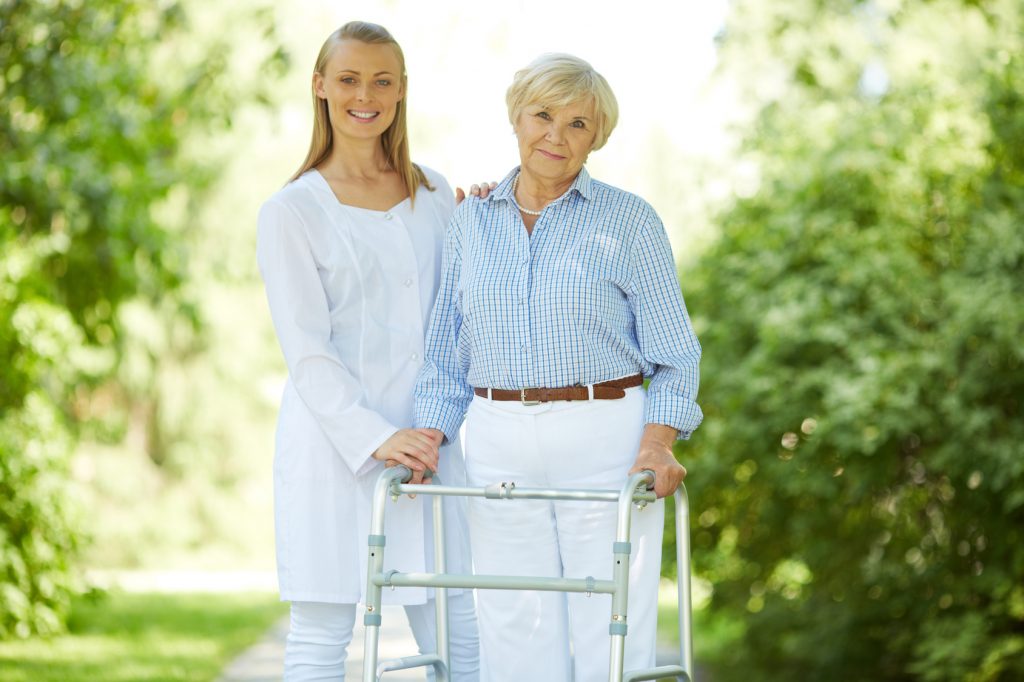 Physical activity offers seniors a wealth of physical and mental benefits, thereby improving their quality of life. Exercise is especially important as individuals age, so family and professional caregivers are encouraged to motivate their elderly care recipients to get moving.
What are the benefits of exercise?
Regular physical exercise is linked to a decrease in common diseases, especially heart disease and diabetes. The immune system naturally declines in the elderly, but exercise helps to improve overall immune function. Increased balance and flexibility reduce seniors' risks for falls.
During exercise, the body releases feel-good hormones called endorphins. As a result, seniors who engage in physical activity relieve stress and experience greater satisfaction and happiness. The elderly sleep better after exercise, which is important for those who suffer from insomnia.
Cognitive functioning improves with regular exercise. Aging adults who participate in an exercise routine show a reduced risk for developing dementia. Plus, exercise can be a fulfilling source of social engagement, especially when performed in groups. Active seniors overcome loneliness and isolation.
The benefits of senior exercise are clear. Despite the evident health advantages, older adults may be less inclined to begin or sustain an exercise routine. Caregivers may utilize any of the following five useful strategies to convince an elderly care recipient to start and continue an exercise regimen.
1. Give exercise a fun, seasonal twist
Continuing a new habit, like exercise, depends heavily on how enjoyable it is for the older participant. Caregivers who transform exercise into a fun activity might even find their aging care recipients initiating physical activities. Add interest to exercise, and seniors will jump at the chance to participate.
Each changing season in the Midwest offers the elderly an opportunity to focus on a new physical activity. In winter, a senior can build a snowman with the grandchildren. When the icy sidewalks are unsafe for walking, older adults can head to the mall for an hour of mall walking.
Springtime is the perfect season for starting an outdoor garden—and getting in a daily dose of exercise. Preparing the garden requires that seniors bend, squat, and lift. Bending and lifting are excellent ways to build strength and increase flexibility. Warmer weather invites seniors to take bike rides, too.
Seniors beat the summer heat by swimming in a pool. Or, the elderly may enjoy a water aerobics class geared toward seniors. As the autumn leaves fall, seniors might try yoga. September is National Yoga Awareness Month, and special events or beginner yoga classes are plentiful.
2. Add a social component to exercise
Exercise can be more enjoyable when done in a group of individuals with the same ability and skill level. Seniors who join a beginner yoga class, for example, will advance with peers. The camaraderie and social support increase emotional well-being and keep seniors motivated.
Group exercise programs are often accompanied by music, which lifts spirits. The positive energy in group exercise classes is contagious. Although group classes are short, they exercise several body parts. Each group session may end with a show of music and games, inspiring the senior further.
Local senior centers and community centers offer group exercise classes. Joining an exercise program in a nearby facility is an ideal way to meet other active seniors. When classes are not in session, seniors can join a buddy on a walk around the park or a hike through nature trails.
3. Reward fitness goals
Caregivers and seniors may track progress of each physical activity. Use a simple form to track how long each exercise is performed on a daily basis. Upon seeing improvements in endurance, reward the senior with gift cards or tickets to a sporting event. Rewards can encourage consistent exercise.
If a senior's exercise regimen is temporarily disrupted by a hip or knee surgery, it is important to resume physical activity upon feeling better. A doctor can recommend exercises that can be done safely. Recovering seniors should gradually rebuild strength and treat themselves upon achieving a new goal.
4. Start with easy routines
Motivation to exercise is likely to increase upon seeing improvements in physical endurance or strength. Caregivers are thereby urged to start with small, manageable activities. A senior might attempt 30 minutes of exercise twice a week and gradually move up to 60 minutes five times per week.
5. Fit exercise into a daily schedule
Many seniors thrive with routine, as planned activities help them know what to expect each day. Caregivers can encourage consistent exercise by fitting physical activity into a daily schedule. A morning walk may follow breakfast; or each Wednesday and Friday may be spent performing Tai Chi exercises.
Seniors who see the extended benefits of exercise will be motivated to stay active. Taking a walk in the neighborhood gives older adults a chance to converse with neighbors, for example. Or, dancing at the senior center will alleviate boredom and give seniors an event to look forward to.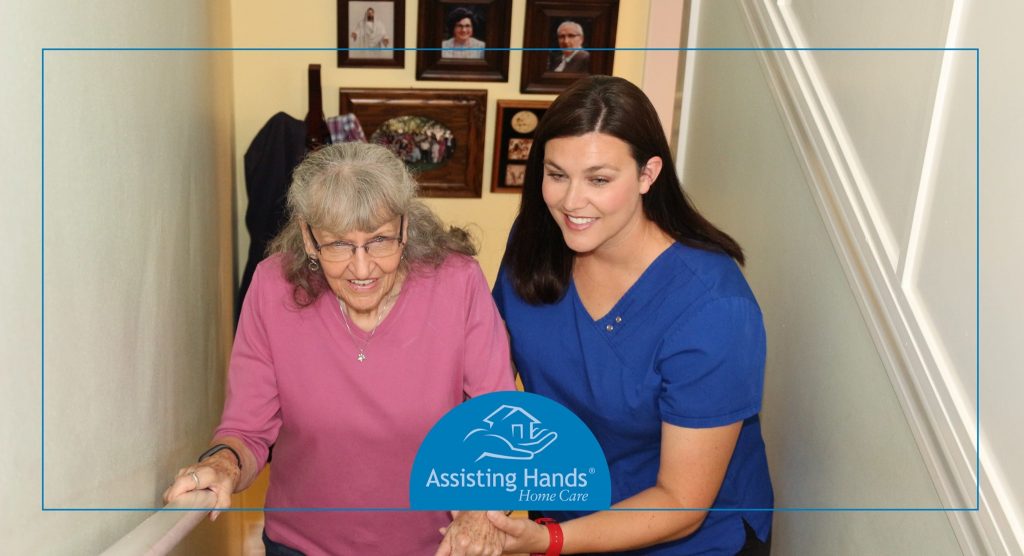 Physical activity is essential to seniors' well-being. At Assisting Hands Home Care, our caregivers work to ensure care recipients receive adequate exercise. We support the physical and emotional health of the elderly by offering a series of comprehensive, non-medical home care services.
Companion care services from Assisting Hands Home Care promote pleasant and meaningful social interactions with seniors. Our caregivers take the time to build bonds with the elderly by initiating conversations, learning about their life experiences, and encouraging the pursuit of hobbies.
We also support seniors' wellness by providing transportation to senior centers for social events, weekly exercise classes and doctors' appointments for wellness checkups. Our care services are flexible and include 24-hour home care for around-the-clock support, live-in care, and compassionate dementia home care.
Assisting Hands Home Care companion caregivers serve the daily needs of the elderly residing in Matteson, Crete Frankfort, Mokena, Bourbonnais, Illinois, and its surrounding communities. Improve your aging loved one's quality of life by choosing our home care agency for dependable home care. Call for a complimentary in-home consult.