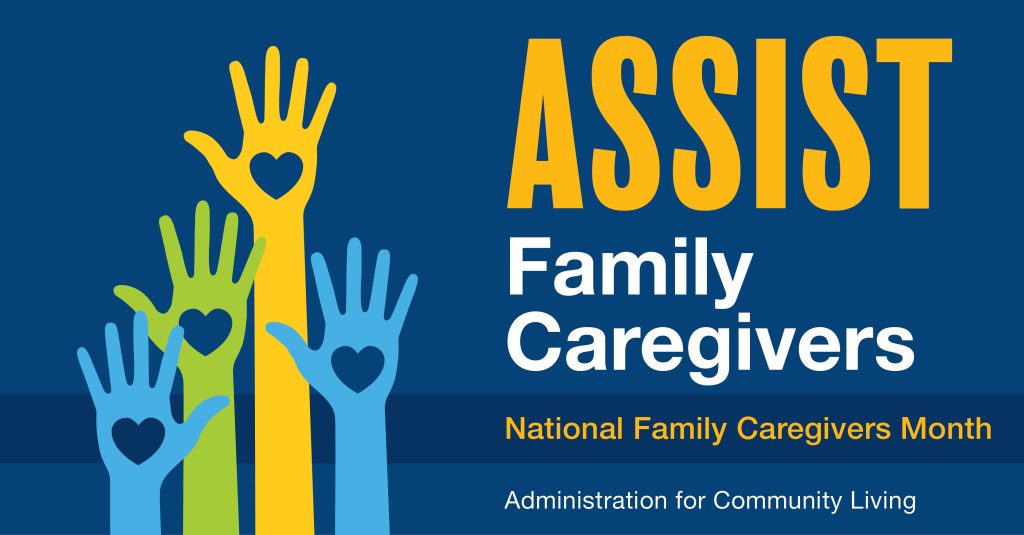 Family caregivers provide vital care to aging loved ones, whether they are elderly parents, spouses, or relatives. Their hard work and dedication are recognized each November during National Family Caregivers Month. Communities nationwide are encouraged to celebrate caregivers this month.
Older adults receive ongoing support from family caregivers. In the US, approximately 53 million Americans provide unpaid care to an aging person or an individual living with a disability. Their services are priceless yet have an economic value of more than $470 billion.
The compassionate care provided by caregivers deserves recognition every day. While care recipients offer their gratitude, November is a time for the nation to honor the people who selflessly serve, raise awareness surrounding caregiver issues, educate communities, and increase caregiver support.
How did National Family Caregivers Month start?
The Caregiver Action Network is the nation's leading family caregiver organization dedicated to improving the lives of caregivers, such as adult children supporting parents with Alzheimer's disease. The nonprofit offers peer support, education, and numerous resources to family caregivers free of charge.
In 1994, the Caregiver Action Network began to encourage the recognition of caregivers. The nonprofit organized an annual, national celebration of caregivers, promoting caregiver awareness month each November. President Clinton signed the first NFC proclamation in 1997 and other presidents followed suit.
Every year, the Caregiver Action Network chooses how the year's National Family Caregiver Month is celebrated. The nonprofit produces and distributes materials, such as a social media kit, and sets the month's theme. They coordinate with the Administration for Community Living and other organizations.
What is the 2023 theme for National Family Caregivers Month?
The 2023 theme for National Family Caregivers Month is #CaregiversConnect. Prior years' themes included #CaregivingHappens (2022), #CaregiverAnd (2021) and Caregiving in Crisis (2020). Going back to even further years, themes have varied from Respite (2015) to Reach Out for Help! (2010).
This year's theme emphasizes the importance of connection between caregivers and their social support system. It's critical that caregivers build strong ties so that they enjoy ample opportunities to share their experiences, find invaluable support, and access a range of helpful resources.
How do communities observe National Family Caregivers Month?
1. Use social media
Social media is a powerful tool, one that can be used to raise awareness of National Family Caregivers Month and support the efforts of caregivers. Hashtags include #CaregiverAnd (the Caregiver Action Network's official hashtag for this observance) and #NFCMonth (annual observance hashtag).
Other recommended hashtags include #RAISECaregiving (the Administration for Community Living's official tag for RAISE activities), #FamilyCaregiver, and #Caregivers. The latter two hashtags can be used throughout social media to encourage larger conversations about family caregiving and broad conversations about caregiving, respectively.
In addition to using hashtags, post graphics to social media to raise awareness of and support National Family Caregivers Month. Images associated with the RAISE (recognize, assist, include, support, engage) Council can be downloaded from the Administration for Community Living website.
2. Help with chores
Caregivers are overwhelmed with daily responsibilities. Show them support by bringing a meal, cleaning the house, helping with laundry, doing yard work, or assisting with any other essential tasks that they have little time to do. These efforts reduce the burden on caregivers and help them feel supported.
3. Continue to send invitations
Attending social gatherings or going on outings can be difficult for caregivers with so much on their plate. Keep inviting them, even if they decline the invites. Continued invitations show them they are on the minds of loved ones and help them feel less isolated.
4. Be specific when offering assistance
Most friends and family offer to help caregivers, saying, "Let me know if you need anything." Rather than give a vague offer, be specific. Offer to prepare dinner on Saturday or mow the lawn on Tuesday afternoon. Overwhelming responsibilities can make it difficult for caregivers to ask for help.
5. Check in regularly
Being there for a caregiver doesn't necessarily mean fixing their problems. Caregivers appreciate an attentive ear and the chance to speak freely without judgment or advice. Show support by letting caregivers know their work is seen and valued by the family and the community.
6. Provide respite care
Time is a precious gift, one that many caregivers don't have. But offering respite care greatly alleviates the burden of their responsibilities and gives them time for self-care. Spend a morning with the care recipient while the caregiver exercises or shops. Everyone involved benefits from respite care.
When friends and families are unable to provide respite care, family caregivers are urged to utilize local community resources, such as respite care from home care agencies. Professional respite caregivers step in while the family caregiver takes a much-needed break, ensuring the continuation of quality care.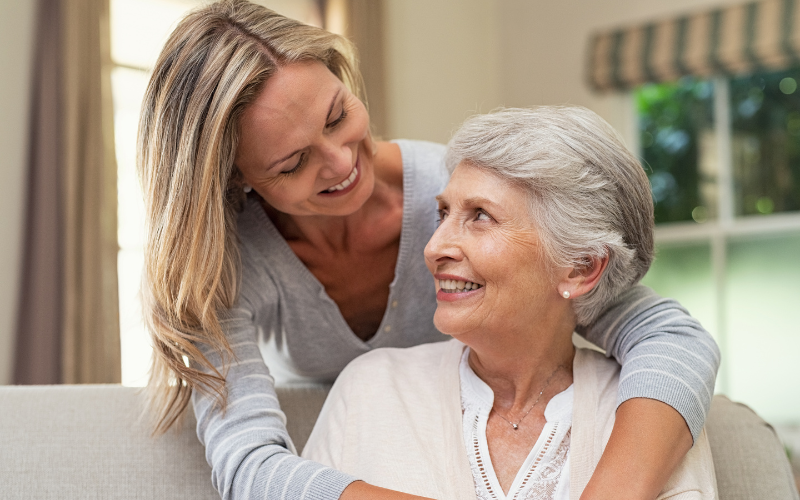 Celebrate National Family Caregivers Month this year by supporting the tireless work of caregivers in your family and community. Regularly let them know in-person or on social media that their efforts are appreciated. Suggest compassionate respite care from Assisting Hands Home Care, too.
Our reputable home care agency has earned a reputation for excellence in the field of elder care. Professional caregivers provide hands-on care, assisting the elderly with the activities of daily living. Care options include respite care, overnight care, 24-hour care, and companion care.
When families incorporate respite care into their aging loved one's care plan, they also invest in their own well-being. Periodic respite from caregiving duties is shown to improve the physical and emotional health of caregivers. They return to their role re-energized and with a renewed outlook.
Caregivers who utilize respite care help themselves as well as the care recipient. The senior receiving home care from a professional caregiver enjoys another social outlet, for example. Plus, when the family caregiver is relaxed and positive, the caregiver-care recipient relationship remains strong.
During celebrations of National Family Caregivers Month, schedule an in-home consultation with Assisting Hands Home Care. You'll learn how our respite care services can reinvigorate your outlook and preserve your aging loved one's health and happiness. We serve seniors in  Glen Ellyn, IL | Warrenville, IL | Naperville, IL | Westmont, IL | Woodridge, IL | Lisle, IL | Wheaton, IL and the surrounding areas. Call us today at (630) 634-9316.