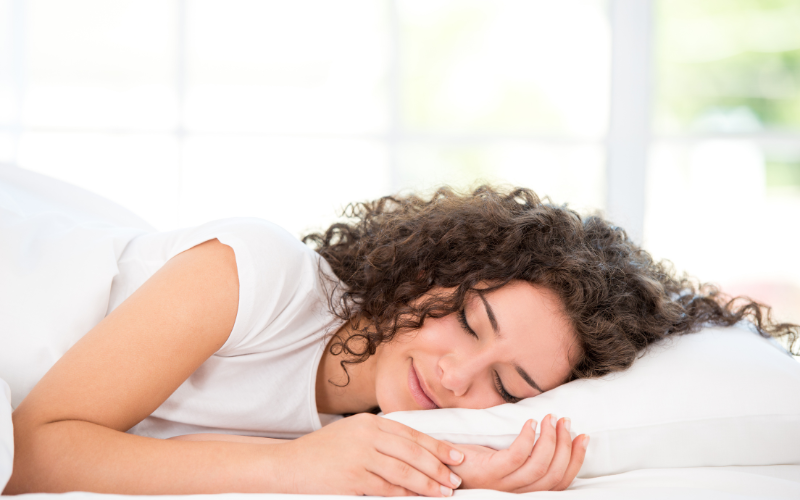 Regular, quality sleep is a vital component of functioning optimally each day. Yet up to three-quarters of family caregivers struggle to get a good night's rest, which can lead to a host of health problems and the resulting inability to provide efficient care to an elderly care recipient.
What causes inadequate sleep in caregivers?
Sleep deprivation is common among family caregivers who take care of an aging loved one. Common causes of a lack of sleep in these caregivers include anxiety and depression—mental health conditions that are known to interfere with restful sleep.
Even when stress and mental health struggles are not related to caregiving, people can have trouble falling and staying asleep. The issue of insufficient sleep is compounded when family caregivers feel overwhelmed by the ongoing and long-term responsibilities of caregiving.
Stress is known to disrupt sleep—and family caregivers experience an enormous amount of stress, especially when they do not receive the support they need to execute a full schedule of caregiving tasks. While stress creates sleep challenges, a lack of sleep causes stress—a vicious cycle.
When aging care recipients suffer from Alzheimer's disease or other forms of dementia, the family caregiver who tends to their nighttime needs experiences interruptions to sleep. In fact, 92 percent of dementia caregivers awaken frequently, sleep less, and take longer to fall asleep.
Dementia patients are known to wander, which can keep a family caregiver up at night trying to keep the elderly individual safe. Hallucinations, paranoia, and agitation can strike during nighttime hours, further preventing the family caregiver from getting adequate rest.
What are the dangers of not getting enough sleep?
As mentioned, sleep is essential for optimal functioning. Even one sleepless night can impair judgment and cause weakened physical performance. When sleep deprivation is ongoing, the mental and physical damage worsens. It's a potentially dangerous situation for both the caregiver and care recipient.
Impaired judgment and forgetfulness on the part of a sleep-deprived family caregiver can lead to medication miscalculations and put the senior's health at risk. Approximately 100,000 hospital deaths occur each year due to medication errors; extra precautions should be taken at home.
A lack of sleep can cause the caregiver to become short-tempered and direct her aggression toward the aging care recipient. Caregivers who take out their frustrations on a vulnerable senior strain the relationship, especially when time spent together should be valued.
Another danger of sleep deprivation in caregivers is falling asleep at the wheel. Four percent of 150,000 Americans surveyed admit to falling asleep at the wheel. When a physically frail senior is a passenger, a car accident is more likely to be fatal.
What is the importance of adequate sleep for caregivers?
1. Lowered Stress Levels
Caregivers who get the recommended 7 to 9 hours of restful sleep perform at their best. Stress is the most common complaint among caregivers and it can significantly affect sleep quantity and quality. Stress levels are reduced when caregivers get the necessary amount of sleep.
2. Improved Memory
Researchers find that sleep plays a large role in processing and retaining new information. Minor memory lapses can occur when a caregiver fails to get adequate sleep. Restful sleep, therefore, improves higher-level cognitive functioning, such as concentration and reasoning abilities.
3. Reduced Risk of Depression
Feelings of hopelessness can accompany the trials of caregiving. But sleep deprivation can likewise affect mood. Inadequate sleep can lead to depression or sleep apnea. Avoiding the development of sleep disorders and mental health conditions is a good reason to get enough sleep.
4. Lowered Anxiety
Caregivers are naturally concerned about their loved ones, but too little sleep can intensify anxiety levels up to 30 percent the next day. A lack of sleep causes reduced activity in the areas of the brain that regulate anxiety. Deep sleep, on the other hand, naturally inhibits anxiety.
5. Fewer Junk Food Cravings
A chronic lack of sleep can cause family caregivers to reach for junk foods more often. Overeating can gradually lead to poor health, such as obesity, blood sugar issues, and high blood pressure. A good night's sleep can counter cravings for sweet and salty foods.
6. Better Overall Health
The benefits of eating healthy and exercising diminish when the caregiver does not receive adequate sleep. Plus, constant sleep deprivation can increase the risk of developing a range of health conditions, such as certain cancers, heart disease, inflammation, and obesity.
A family caregiver who manages personal health by getting enough sleep each night, choosing nutritious foods, and exercising improves her ability to provide quality care. Several resources are available to give the family caregiver plenty of time to rest, recuperate, and feel reenergized.
Respite care offers family caregivers a much-needed break. Professional caregivers handle tasks, like grocery shopping, bathing the senior, and managing medications. A respite caregiver can be hired for a few hours a week. This extra support prevents the caregiver from experiencing burnout.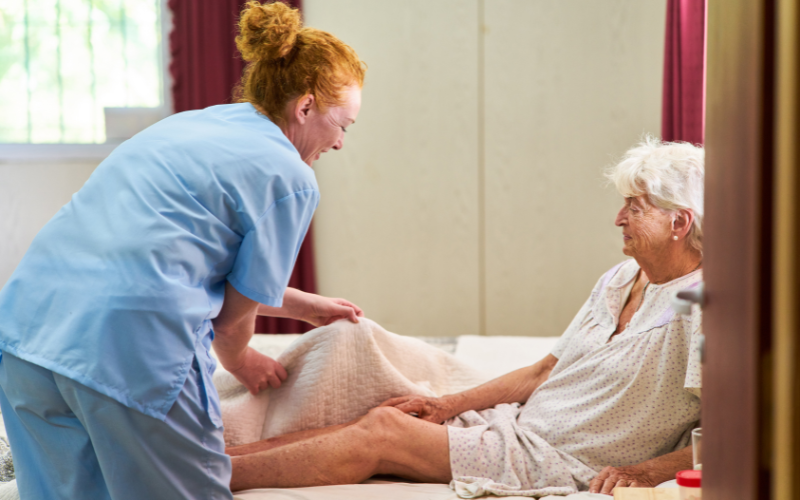 Family caregivers should integrate respite care from Assisting Hands Home Care into their care plan. Respite caregivers are a part of the family caregiver's support network, relieving some of the stresses that accompany the role. In turn, family caregivers enjoy a better relationship with the senior.
Respite care from our reputable home care agency is non-medical in nature. We provide assistance with numerous everyday tasks, such as personal hygiene, light housekeeping, and meal preparation. Transportation to local destinations is provided. We also give timely medication reminders.
Our care services are flexible. We can accommodate respite care needs during the day or night, for a few hours per week, or long-term. Families feel secure knowing our professionals are bonded, licensed, insured, and have been trained in CPR and first-aid.
Improve your sleep quality, reduce stress, and maintain overall physical and mental health by choosing Assisting Hands Home Care for all your senior care needs. We serve seniors living in Burr Ridge, IL | Lyons, IL | Indian Head Park, IL | McCook, IL | Hodgkins, IL | Countryside, IL | Willow Springs, IL | Palisades, IL | La Grange Highlands, IL | Clarendon Hills, IL | Brookfield, IL | Western Springs, IL | Hinsdale, IL | Darien, IL | La Grange, IL | Downers Grove, IL | Oak Brook, IL | Willowbrook, IL and the surrounding areas. Call us at (630) 407-1932 to schedule a free in-home consult and learn more about our quality senior home care.