Professional caregivers provide in-home support to the elderly via innumerable ways. When an older individual suffers from dementia, a caregiver who specializes in dementia care becomes especially beneficial. Skilled caregivers are trained to understand how to assist a patient living with dementia.
What is dementia?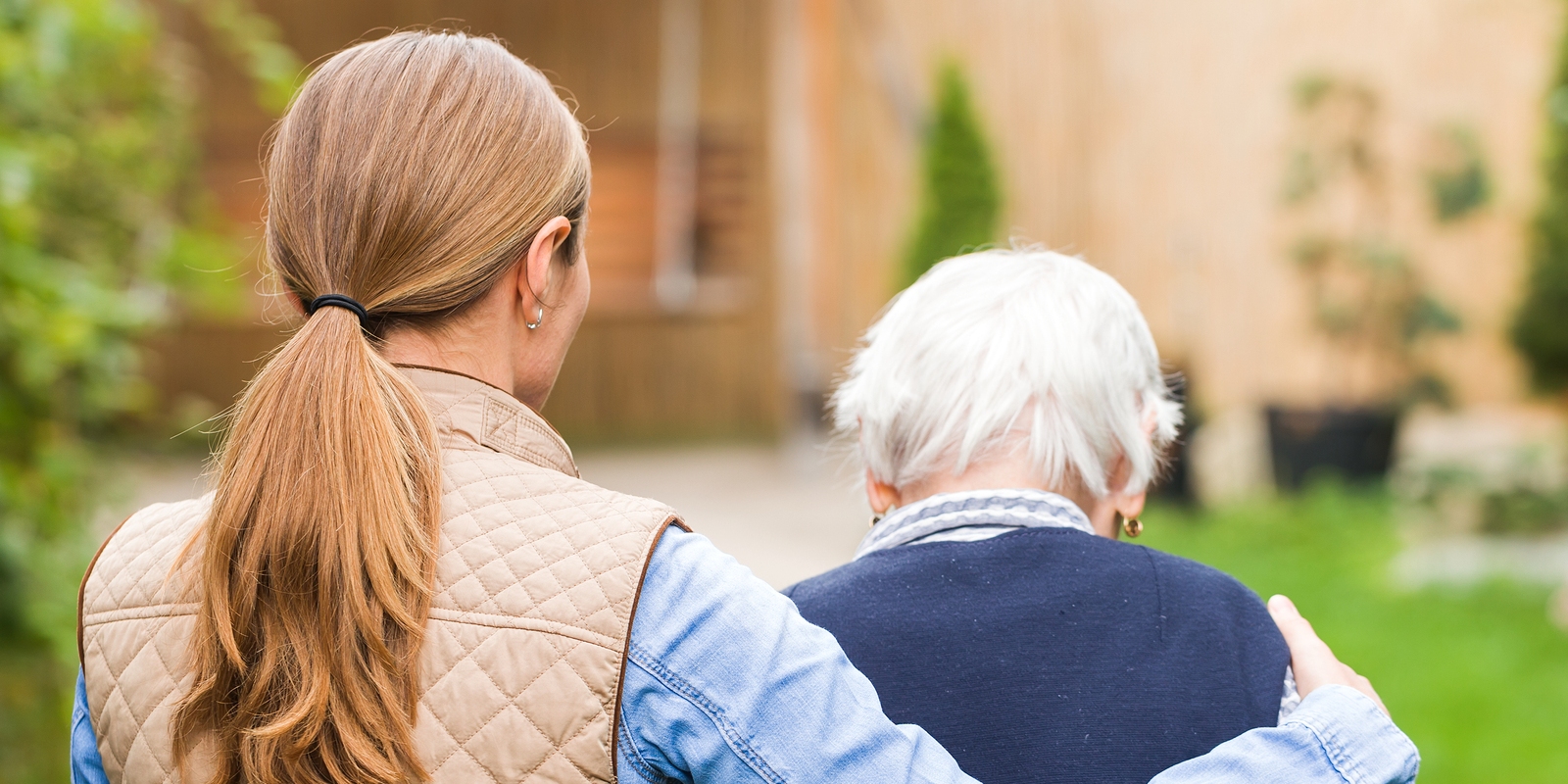 Dementia is an umbrella term that covers a wide range of medical conditions. Alzheimer's disease, for example, is caused by dementia. People with dementia are affected by abnormal changes in the brain. A severe decline in cognitive skills reduces their ability to function independently.
When brain cells undergo damage, especially in the hippocampus region, seniors can experience memory loss. In fact, one of the first signs of Alzheimer's is a decline in memory function. Most often, changes in the brain are permanent and gradually worsen over time.
How is dementia diagnosed?
While dementia cannot be accurately diagnosed with a test, doctors may resort to evaluations to pinpoint dementia in an individual. Physicians review a patient's medical history, conduct lab tests, do a physical examination and assess changes in day-to-day thinking, function and behavior.
Dementias are progressive. When a family member notices changes in a loved one's thinking skills and memory, a professional evaluation is critical. Early diagnosis of dementia is important, allowing the senior to seek out available treatments and plan for the future.
A plan for the future should involve the services of a dementia caregiver. Also known as memory care, this type of elder care focuses on alleviating symptoms of dementia. Remember, there is no known cure for dementia, and existing treatments fail to slow the progress of the condition.
How do caregivers communicate with patients?
Communicating with a person who suffers from dementia requires a unique set of skills. Patients are likely to experience mood swings, erratic changes in behavior and communicate with difficulty. Dementia caregivers are attuned to these challenges and respond with knowledge and compassion.
Memory care providers are trained to speak with dementia patients slowly and clearly. Scheduled activities are broken down to make them easier for care recipients to manage. Caregivers encourage patients to achieve what they can and provide assistance when the tasks get tougher.
Do caregivers provide medication reminders?
Cholinesterase inhibitors are usually prescribed to treat Alzheimer's disease. These drugs are intended to help reduce symptoms related to memory, thinking, judgment, language and other cognitive processes. Medications stabilize symptoms for a brief period, rather than stop damage to brain cells.
Dementia caregivers provide reliable medication reminders as a part of their daily responsibilities. These professionals ensure their senior care recipients comply with medication schedules, taking the right Alzheimer's drugs, like Donepezil or Memantine, on time and in the prescribed dosages.
How do caregivers help with incontinence?
An overactive bladder is a common result of dementia. Urinary incontinence can range from a small leak to a complete loss of bladder control. Seniors with dementia may be unable to reach the toilet in time or be unable to communicate that they need to use the bathroom.
Dementia caregivers are trained to handle various incontinence issues in dementia patients with discreetness and care. As discerning professionals, memory care providers are understanding when a dementia patient, for instance, urinates in a wastebasket upon mistaking it for a toilet.
Do caregivers provide companionship?
Loneliness and boredom plague a significant majority of seniors with dementia. Studies have led to researchers theorizing that hallucinations in dementia patients are the outcome of the brain compensating for an absence of social stimulus. Research also links loneliness with an increased risk for dementia.
Regular companionship is essential to well-being, and dementia caregivers provide plenty of positive social interaction. Caregivers initiate conversations to strengthen relationships, play games to challenge dementia patients' minds and provide meaningful camaraderie to deter the ill effects of social isolation.
How do caregivers help with personal care?
The ability to remain functional decreases as dementia progresses. Patients may forget to bathe or neglect to groom themselves. Some seniors with dementia fear water or falling and may refuse to step into a bathtub. They may fail to gauge hot and cold water, since their internal thermostat has changed.
Compassionate dementia caregivers are careful to provide a comfortable environment for hygiene tasks. Caregivers supervise shaving or handle the task for seniors. Changing clothes into fresh ones is done regularly. Caregivers are patient and encouraging when helping seniors who fear bathtub water.
How do caregivers handle outbursts?
Dementia patients are prone to agitation and angry outbursts. For no apparent reason, they may resort to combative behavior, yell or utter colorful words—even if these behaviors are uncharacteristic. Aggression may result from delusions, brain injury or loss of recognition.
Dementia caregivers are trained to recognize the signs of dementia, seeing past the disease itself. Caregivers are skilled at using methods to calm down the senior. Distractions, offering space and not arguing are helpful. Caregivers also pinpoint the cause of anger, such as hunger, overstimulation or pain.
Professional caregivers, like those from Assisting Hands Home Care, support seniors with dementia so they may age in the comfort of home. By offering all of the abovementioned services and more, our dementia caregivers ensure your loved one experiences a better quality of life.
Dementia patients with scheduled doctor's appointments are safely transported by our caregivers. We also prepare nutritious meals when your loved one is unable to cook due to dementia. Our dementia caregivers shop for fresh groceries so senior care recipients consume healthy foods every day.
In-home memory care is a specialized form of care. Assisting Hands Home Care ensures all our dementia caregivers are experienced in and trained to provide an optimal home environment for seniors. Our caregivers are licensed, bonded and insured so families experience peace of mind.
Assisting Hands Home Care is dedicated to serving the senior populations in the communities of Will and Kendall Counties, Illinois. When an aging loved one suffers from dementia, turn to our reputable home care agency for the most compassionate memory care services in the area.