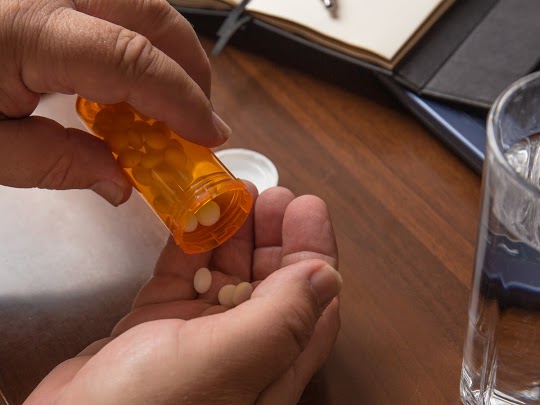 Unhealthy habits are hard to break for most people. But for seniors who are set in their ways, changing established routines is a major challenge. Fortunately, helping aging parents make healthy lifestyle modifications is possible with these five helpful techniques.
1. Identify Causes
Seniors may resort to unhealthy habits for any number of legitimate reasons. Underlying causes should be examined prior to making hasty judgments. For instance, Mom may consume excess junk food. A possible reason behind her actions may be due to the loss of her ability to cook. Encouraging the parent to eat balanced meals may be achieved by an adult child preparing meals for the week and freezing them for later consumption. Alternately, hire an in-home caregiver to cook fresh, nutritious meals that meet the senior's dietary restrictions. A caregiver also shops for groceries.
Medication non-compliance is another common issue. Dad might miss doses, which impacts his health. The underlying cause of failing to adhere to a medication schedule might be depression. In order to change a habit, a parent's mental and physical health must first be evaluated. Lounging on the couch all day is problematic; but it may be due to a parent fearing falls while walking on uneven terrain. Since cardiovascular exercise is recommended for seniors, hire a professional caregiver to accompany Mom or Dad on walks. The senior will feel secure with assistance.
2. Involve Professionals
An aging parent may be a smoker or heavy drinker. Smoking is harmful especially to seniors, since it increases their risk for lung disease, cancer, stroke and a heart attack. But quitting smoking or reducing alcohol intake are major hurdles for people of all ages. Supporting a parent in laying down a nicotine habit is one way to help change an unhealthy habit. Seeking the advice of a medical professional is even more powerful. Encourage the senior to attend local smoking cessation groups for even further support.
In addition to doctors, support groups and family members whom the senior admires, an aging parent might successfully eliminate unhealthy habits through professional counseling. Common habits, like gambling and excessive food intake, can be resolved with the aid of a licensed therapist. Professional caregivers are instrumental in helping seniors opt for healthier lifestyle habits, such as quitting smoking. A caregiver will safely transport the elderly parent to scheduled doctor's appointments, therapy sessions and to local support groups. Caregivers also provide moral support.
3. Build Healthy Habits
Changing a lifetime of unhealthy habits is difficult, but building healthier ones is more practical. The key is to replace poor habits with ones that promote health and well-being. Starting healthy eating habits may be as simple as suggesting a parent eat more vegetables and fruit. Scolding a parent for eating high-calorie foods, red meat and processed carbohydrates will only backfire. Instead, stock the fridge with more fresh produce. By making nutritious foods readily available, an aging parent is likely to gradually shift her food preferences to those that are healthier.
Similarly, Mom and Dad may engage in antisocial behavior, which puts them at risk for depression and loneliness. Promote their connection to the community by encouraging them to volunteer, attend senior center activities or just spend time with friends and family. Caregivers, too, offer social support. An elderly parent may inadvertently engage in inconsistent sleep habits, which impacts memory function. Seniors require eight hours of quality nighttime rest. Change seniors' sleep patterns by promoting daytime exercise and limiting naps to daytime hours, which aids nighttime sleep.
4. Make Changes Fun
Remaining sedentary is unhealthy. Mom may become enthused when an adult child suggests participating in senior center dance classes or mornings of yoga. Group exercise classes are likely to be preferred over visiting an ice cream shop filled with desserts laden with sugars, fats and cholesterol. A parent may fail to eat properly due to loneliness. Improve her eating habits by ensuring a family member, friend or professional caregiver is present at all meals. Cheerful companionship is an effective antidote to loneliness, isolation and the resulting negative impacts to health.
5. Start Small
Major lifestyle changes rarely occur overnight. A senior who takes small steps toward improved well-being is likely to stick with those modifications. Parents who smoke, for instance, may be encouraged to smoke one less cigarette per day. Over time, the benefits accrue, and healthier habits are adopted. Likewise, Mom or Dad may be intimidated by a rigorous physical activity schedule. Rather than commit to the overwhelming idea of exercising daily, encourage the parent to walk around the block after dinner three times a week. Incremental progress leads to substantial changes down the road. Just as unhealthy habits become steadily ingrained over several years, healthy changes take time to become established. When you live too far away to promote healthier lifestyle habits in your parent, turn to a professional in-home caregiver for everyday support.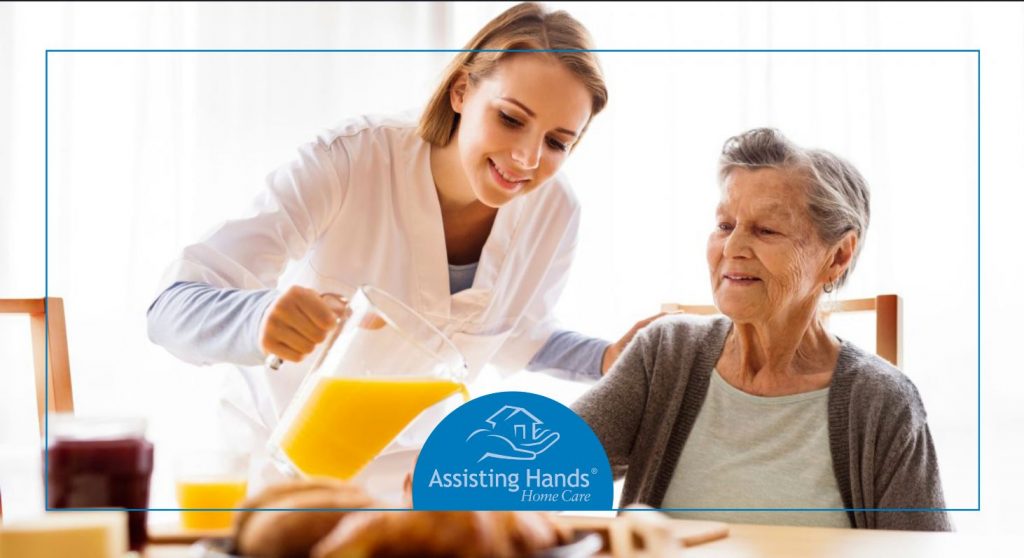 Assisting Hands Home Care is a home care agency with a team of compassionate caregivers who promote healthy living in the seniors in our care. We provide assistance with personal care, such as dressing, grooming and bathing. Meal preparation and grocery shopping are also offered. Aging parents who need help with transportation find reliable support from Assisting Hands Home Care. We'll safely transport your elderly loved one to social activities, doctor's appointments and exercise classes.
Choosing our senior care services ensures your parent receives reliable assistance. Families have full confidence in our home care services. Each of our caregivers is trained in CPR and first aid. Our caregivers are also bonded, licensed and have undergone a thorough background check. Assisting Hands Home Care has earned a reputation for dependable elder care services. The comprehensive non-medical support offered by Assisting Hands Home Care is valued by countless families and their aging loved ones residing in Plainfield, Romeoville, Bolingbrook, Oswego, Yorkville, Joliet and surrounding areas in Illinois. Whether you seek respite care, long-term care or 24-hour home care, we will customize the right care plan for your loved one. Call us at (815) 201-5445 for more information.