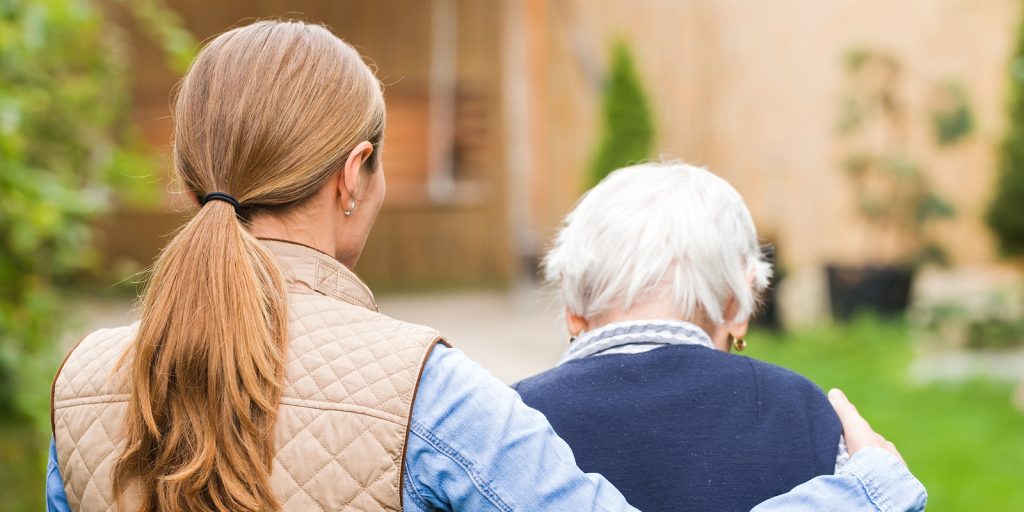 For adult children, moving across the country is exciting. Whether it's for a job, the weather, or another reason, moving to another city can feel like starting a new life.
On the other hand, with every move comes a sacrifice, one of the most common being leaving friends and family. While this is a difficult choice, there are numerous ways to keep in touch such as calling, Facetiming/Zooming, texting, and visiting during the holidays.
But what about moving away from elderly parents who you know need a little extra help? Experiencing feelings of guilt for leaving behind parents who may or already depend on you for help with daily tasks of living is incredibly common. But this doesn't mean you have to give up the dream of moving; there are ways of getting through this.
Here are 6 ways of dealing with the guilt of moving away from elderly parents.
1. Accept it.
The best way to overcome feelings of guilt after moving away from elderly parents is to accept it. There's always more that anyone can do to help their senior loved ones feel more comfortable. But this is always easier said than done and there's only so much you can do being a long-distance caregiver.
By simply accepting the feelings of guilt, you will know what you can and cannot provide. You will also feel less stressed and exhausted because so much energy can be spent trying to make up for not being there with your loved ones and mentally fighting the feelings of guilt.
2. Develop a communication plan.
It may not be as good as visiting, but video calls go a long way. Set up a re-occurring time to talk with your parents so you both have something to look forward to and not have to worry about finding a convenient time or forgetting to call.
You also want to be realistic with expectations. They most likely have more time on their hands, but most adult children have busier schedules. Set up dates and times that work best with your schedule, whether it's once a week or every other week. They will understand.
Check out our list of Apps You Can Use To Check On Your Elderly Parents
3. Redefine "caring"
There's a lot you can do nowadays from a distance, and it's important to identify your abilities as your parents' informal caregiver. One of the best ways to ensure your elderly parents' needs are met is to hire a professional caregiver.
While you can talk to them to fulfill their social needs, a professional caregiver may need to take them grocery shopping, cook, or clean up around the house. They can also provide personal care for your parents during times you may not be available to, so you don't have to worry if an emergency occurs.
4. Reconcile past issues
Be aware that unresolved disputes and long-time resentments can feel worse when moving away, which can exacerbate the caregiver guilt. Whether it was not seeing one parent often enough or you feel your sibling was the favorite growing up, now's the time to let those feelings go. Knowing your parent needs you, these are the last thoughts and feelings you want.
If needed, seek the help of a family therapist as they can help you overcome issues from the past and even look at the situation from your parents' point of view.
5. Assist the primary caregiver
One of the most important steps to take is to help the primary caregiver as much as possible. If you were splitting the role of informal caregiving with your sibling before, the feeling of caregiver guilt can be that much more dreadful after moving away.
To support your sibling or primary caregiver, provide them with words of encouragement, financial support (if possible), or be available when they need to talk. It's also important for both caregivers to spend time together and help each other, especially when caregiver stresses are at their highest.
Another way to help a primary caregiver is to handle specific family documents, such as medical and insurance claims, mortgage documents, trusts and wills, power of attorney, and other important documents. Allow the primary caregiver to focus on providing the physical help while you handle the paperwork that can be filed remotely.
6. Focus on loving your parents, not responsibilities
While it may be hard at first, and even a chore at times, the best way to overcome caregiver guilt is to be motivated by your love and not obligation. There are many stressors that come with caregiving, but also many rewards.
Whether it's searching for old family photos, letters, or other family heirlooms, think back to what it meant for you and your parents. Share it with them and reminisce in happy memories.
Another way is to call your parents on a whim and let them know you're thinking of them. Mailed items like care packages or handwritten letters are another heartfelt way to show you love them.
Elderly Care at Home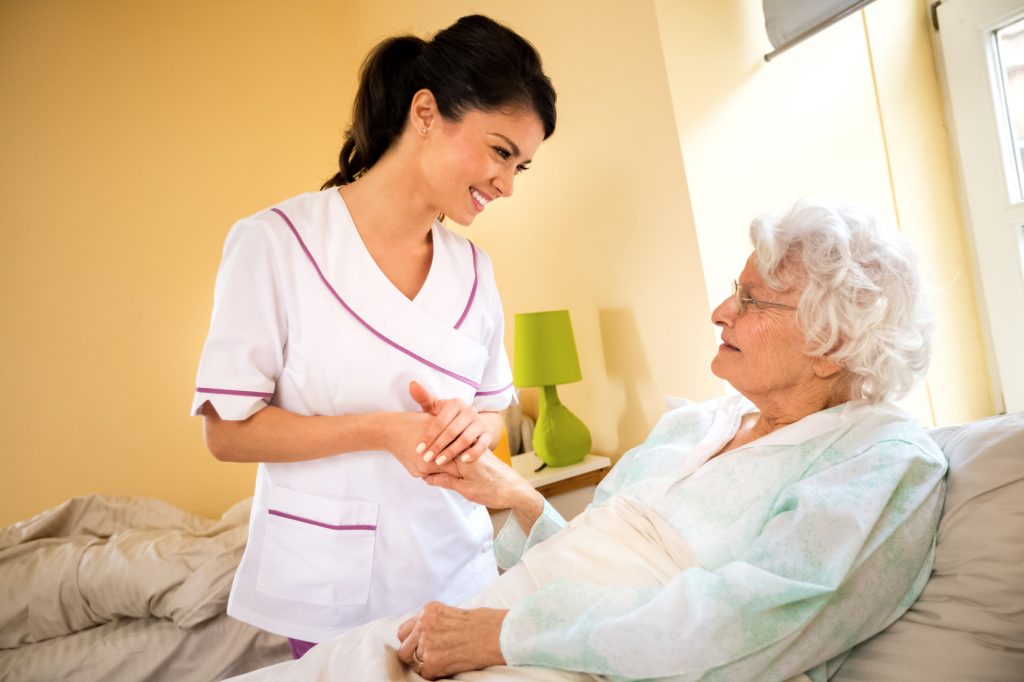 One of the biggest concerns and causes of caregiver guilt when moving away from elderly parents is worrying who will care for them. They may not want to move to a nursing home, nor will they be open to moving with you. So what do you do?
The best solution is to work with an elderly care service. Home care agencies work with trained, screened, bonded, and insured caregivers to help with daily activities like personal care, cooking, cleaning and transportation.
If your elderly parents live in the Lombard, Villa Park, Elmhurst, Glendale Heights, Itasca, Bensenville  or Addison, IL area, Assisting Hands Home Care offers elder care services for long-distance caregivers. We can help your loved ones with the tasks mentioned above as well as provide companionship, especially if your parent lives alone, so they don't have any feelings of loneliness or isolation.
For more information about our elderly home care services, contact Assisting Hands Home Care at (630) 313-6160.