Older adults will inevitably need legal help at some point. Seniors who responsibly plan ahead will prepare important legal documents, such as a will or power of attorney. Legal support is also essential for estate planning. Elderly Illinoisans can benefit from the free legal aid available.
Many seniors live on a fixed income. A limited amount of funds means that procuring legal services may be out of the question. Receiving guidance from a lawyer comes at a hefty cost. Legal consultation fees alone range from $80 on the low end to $550 on the high end.
But older adults often run into matters that require help from an attorney. Aside from setting up an estate plan and preparing a living will, seniors may need legal help to qualify for Medicaid, deal with housing issues, or determine how to pay for long-term care.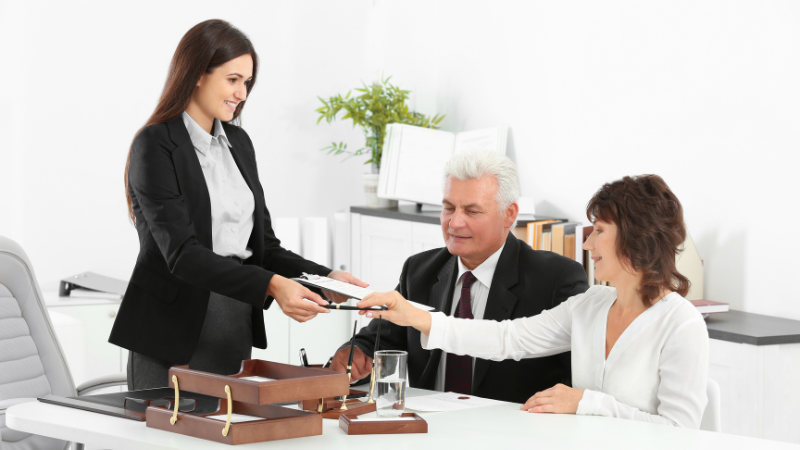 What Free Legal Aid Resources Are Available?
1. Senior Citizen Legal Help Desk
In Illinois, eligible seniors have access to a range of free legal advice and document drafting services. The Senior Citizen Legal Help Desk, which partners with the Cook County Law Library and Metropolitan Family Services, is a good source for free legal help.
Seniors in Cook County receive free document drafting, a service that becomes useful for issues, like orders of protection, transfer on death, demand letters, and small asset affidavit. The help desk also can draft documents regarding financial and medical powers of attorney.
When the elderly in Cook County need legal advice, the Senior Citizen Legal Help Desk can provide it free of charge. Legal professionals offer free advice on divorce, domestic violence, and adult guardianship. Seniors who are victims of financial exploitation or caregiver abuse also receive counsel.
2. Legal Aid Chicago
Legal Aid programs are scattered through the nation. Legal Aid Chicago provides free legal support to seniors and other age groups in the Chicago area. The legal professionals in this local nonprofit primarily assist seniors who are victims of consumer scams.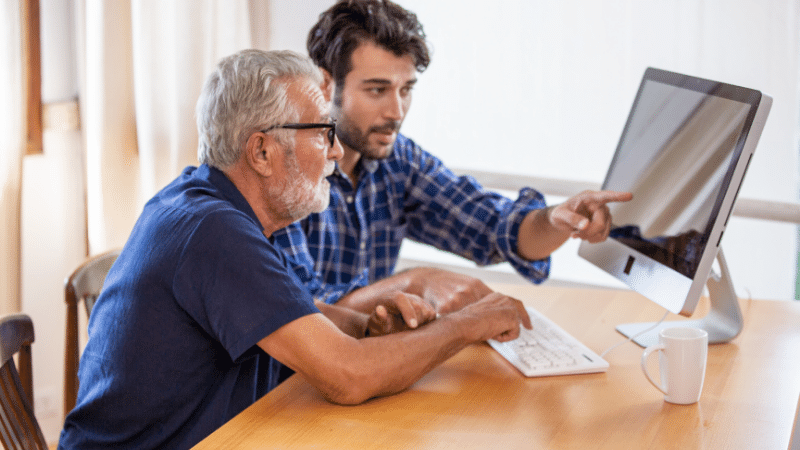 3. The American Bar Association's Illinois Free Legal Answers
Free legal answers are provided online by volunteer attorneys at the American Bar Association. Eligible Illinois seniors simply visit the ABA website and type in their question. An email notifies the senior that their question has been answered, and the individual is free to ask follow-up questions.
This pro bono service is a project of the American Bar Association's Standing Committee on Pro Bono and Public Service. The legal advice is provided to Illinois seniors by lawyers licensed in Illinois. Common legal topics addressed include housing, eviction, consumer rights, and financial matters.
How Do Seniors Qualify for Legal Aid in Illinois?
Residents of Cook County, Illinois, who are at least 60 years old are eligible to receive free legal help from Senior Citizen Legal Help Desk. Qualifying seniors need to show up on Wednesdays between 1 pm and 4 pm at the library inside the Richard J Daley Center.
Seniors who qualify for free legal advice from Legal Aid Chicago must meet the nonprofit's financial eligibility criteria. Qualifying individuals own limited assets and have an income that is at or below 150 percent of the federal poverty line. A higher income limit may be in place for seniors.
Low-income seniors with civil (not criminal) legal questions are eligible to ask questions on the American Bar Association's website. Other ABA eligibility requirements include not being incarcerated and not presently having a lawyer to provide legal counsel for the legal problem.
What are AI Tools for Legal Advice?
Artificial intelligence (AI) is becoming increasingly used in the legal arena. While AI will not replace lawyers anytime soon, the technology can accelerate the speed at which human lawyers work. Research of cases that would normally take days is completed within minutes by AI.
AI is streamlining work handled by lawyers in areas such as document review, research, and legal analysis. While AI can be an invaluable tool, seniors should be cautious when a lawyer boasts that his work is more efficient because he incorporated AI technology.
Errors can be introduced by AI, and lawyers have the ethical responsibility to review output produced by the technology. When AI performs the legal task, seniors should not be charged the same rate as when a lawyer handles the same task.
When AI is used responsibly, the tool can be advantageous. Case Analysis Research Assistant, or CARA, is an AI legal research tool that can help lawyers quickly retrieve supportive legal documents, statutes, opinions, and articles when they provide free legal advice to seniors.
Civil legal aid is intended to counsel or represent elderly people who are unable to afford a lawyer. Since this type of legal aid is intended to help seniors with basic life essentials, like housing, as well as civil legal problems, it is not designed for use in criminal cases.
Caregivers are tasked with ensuring an aging loved one has prepared a will and set up an estate plan. Free legal aid is helpful for these tasks. Caregivers are also responsible for overseeing the health and safety of the senior. Assisting Hands Home Care is essential for in-home support.
As a home care agency with a reputation for providing quality senior care, we assist the elderly with all the activities of daily living. Our nonmedical care includes help with personal hygiene, meal preparation and grocery shopping, medication reminders, companionship, and light housekeeping.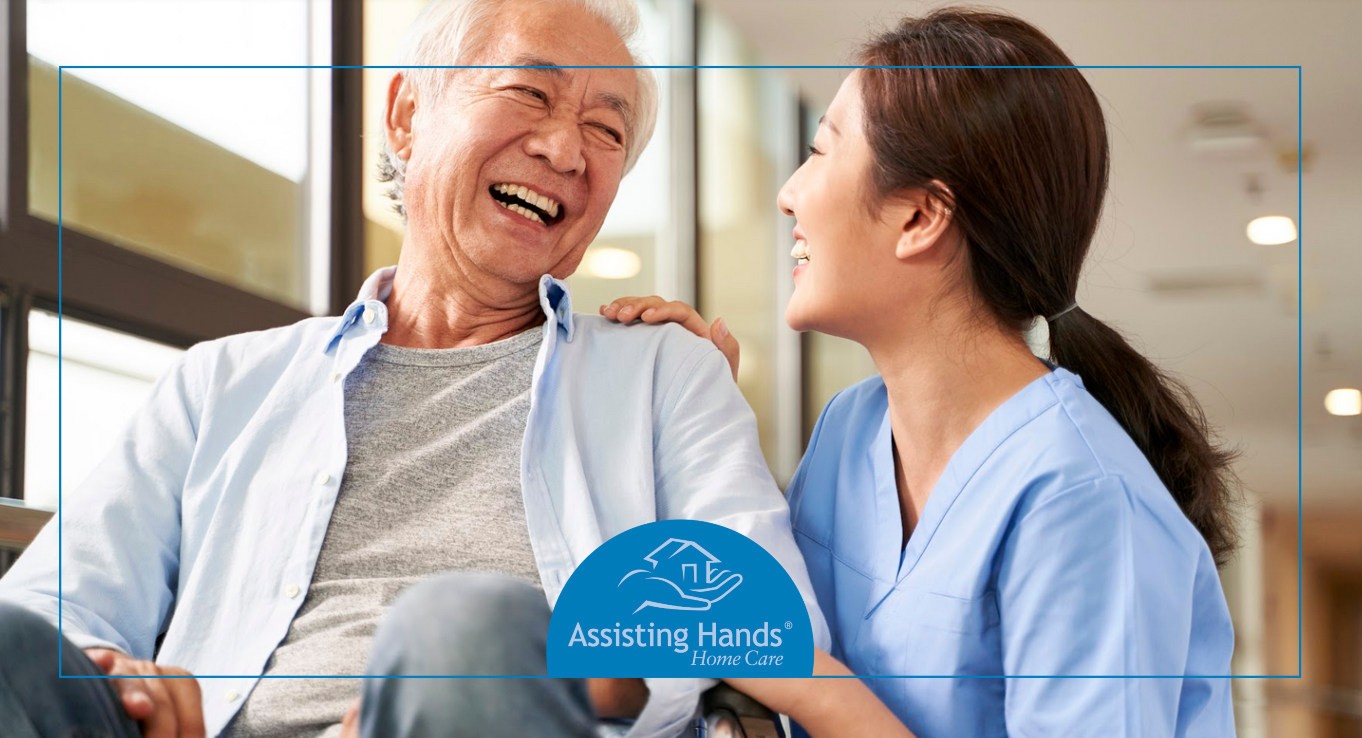 Professional caregivers from our well-rated senior care agency are instrumental in allowing the elderly to age in place. Experienced in supporting older individuals, our caregivers provide specialized memory care, hospice care, respite care, live-in care, post-hospitalization care, and overnight care.
When your elderly loved one could use extra support, choose Assisting Hands Home Care. Our location in Matteson, Illinois, is ideal for seniors living in and around the area. Contact us at (872) 713-9707 to schedule a complimentary in-home consultation and we'll develop a flexible care plan to meet care needs.