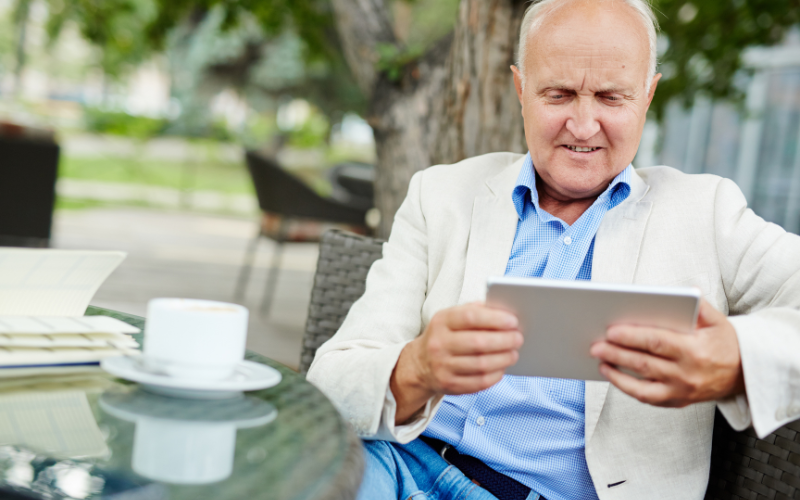 Learning a second language is a fun hobby for many people. It's time to dispel the familiar notion that only children easily learn a new language. Seniors are just as capable of picking up new words in a language other than their own—and it provides enormous, lasting benefits.
The brain is able to form and restructure synaptic connections, a process known as neuroplasticity. This capability continues as seniors age. The brain's ability to change even as people grow older opens up the world for seniors, making learning a new language possible.
In fact, older people possess an advantage over their younger counterparts in learning a second language. After decades of life experience, seniors enjoy a larger vocabulary and can learn more new words that a native speaker may know and use.
Accents, though, may be more difficult for seniors to master. However, several language-learning programs offer game-like tutorials to help seniors in this specific area. These games include voiceovers that provide audible examples of how foreign words are pronounced by native speakers.
Since aging people have the cognitive abilities to pick up a new language, all that's needed is the time and desire. Retired seniors, especially, are no longer overwhelmed by family responsibilities, careers and managing the home. Instead, they have plenty of time to study a foreign language.
Seniors might enjoy learning Spanish, which is the most common non-English language spoken in the United States. Or aging people may have an interest in picking up French, Italian, Portuguese, or Hebrew. Asian languages, like Chinese, Japanese, and Korean are also popular.
1. Decreases the risk for dementia
No matter what second language a senior decides to dive into, the benefits are significant. The most critical is it's benefit on brain health. Learning a new language has been shown to delay the onset of dementia by four years. This is because the learning process exercises the brain.
Learning a new foreign word every day, for instance, changes the brain structurally and functionally. This results in a more flexible and efficient brain. Regular brain exercises boost the brain's capabilities to focus, as well as remember information, sequences, and directions.
2. Enhances travel abroad
Seniors enjoy an abundance of free time, much of which is spent in travel abroad. Upon picking a destination, such as Spain or Portugal, it's helpful to know a few basic words in Spanish or Portuguese in order to feel more comfortable while visiting the country.
Being able to speak the native language of a different nation enhances the senior's travels by providing a more authentic experience. The bilingual traveler will be able to get directions, haggle souvenir prices at the local market, and generally feel safer.
3. Increases intelligence
Learning a second language later in life can improve the functionality of a senior's brain. Recognizing new words, comprehending their meaning, and speaking and listening in a new language—all of which are involved in the learning process—challenge the brain in helpful ways.
The combination of these skills can improve the senior's ability to problem-solve in other areas of life, especially those that utilize parts of the brain that are responsible for executive functions and attention tasks. In fact, older people who are bilingual score higher on standardized test scores.
4. Improves decision-making skills
Studies show that bilingual individuals tend to make a greater number of rational decisions. These seniors ponder over a dilemma in their second language, compare the solution in their native language, and determine if their initial conclusion still holds weight.
Rational decisions are also more likely in people who speak a second language because they react with less emotion to words spoken in a foreign tongue. A reduced emotional response allows these older adults to respond more analytically, thereby helping them make better decisions.
5. Broadens a senior's world
Aging adults who invest the time and effort to learn a second language reap the rewards of experience. Feeling confident in a foreign language can motivate the senior to go on adventures or at least participate in endeavors that are outside their comfort zone.
Art and culture in a foreign land is more thoroughly appreciated when a senior learns about them in their native language. Friendships made during international travels are also likely when aging people are able to communicate with others in a mutually shared language.
Overall, learning a second language boosts a senior's confidence in himself and his abilities. The challenge of picking up a new language is itself exciting and can take older people down new life paths. While learning a new language seems intimidating, plenty of apps make the process manageable.
Duolingo is a free app, and a popular one, for learning key phrases and words in a desired language. Anki is another free app that utilizes digital flashcards. Rosetta Stone is preferred in many senior care communities.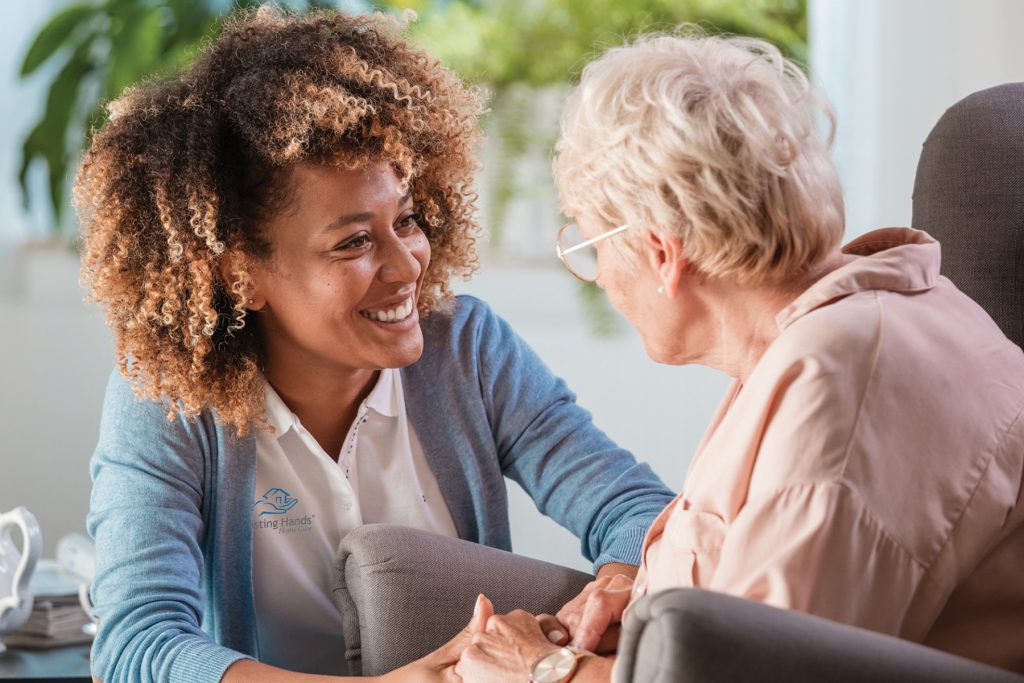 Learning, whether a second language or a new hobby, stimulates a senior's brain and helps improve cognitive functions, like memory. Aging adults benefit emotionally and physically when a caregiver from Assisting Hands Home Care motivates them to pursue a leisure activity or enjoyable pastime.
Companion care from our home care agency is highly valued by seniors, especially those who live alone or struggle with mobility. Our caregivers engage with care recipients socially and provide transportation to local destinations, like senior centers, senior yoga classes, or to a doctor's office.
Seniors who are diagnosed with dementia also benefit from our compassionate Alzheimer's and dementia care services. Professional dementia caregivers are trained to support the elderly with a range of everyday tasks, like bathing, cooking, shopping for groceries, and taking medications correctly.
Whether your aging loved one needs quality dementia care or would benefit from senior companionship, trust Assisting Hands Home Care, like countless satisfied families in  Medinah, IL | Glendale Heights, IL | Itasca, IL | Bensenville, IL | Elmhurst, IL | Villa Park, IL | Addison, IL | Lombard, IL, and the surrounding areas of DuPage County, do. Call Assisting Hands at (630) 526-6522 today to schedule a complimentary in-home consultation.