Roles tend to reverse when parents require caregiving. Elderly individuals may start to need help with the activities of daily living, from personal hygiene tasks to cooking and transportation. When senior parents need help, follow these tips to maintain a healthy and meaningful relationship with them.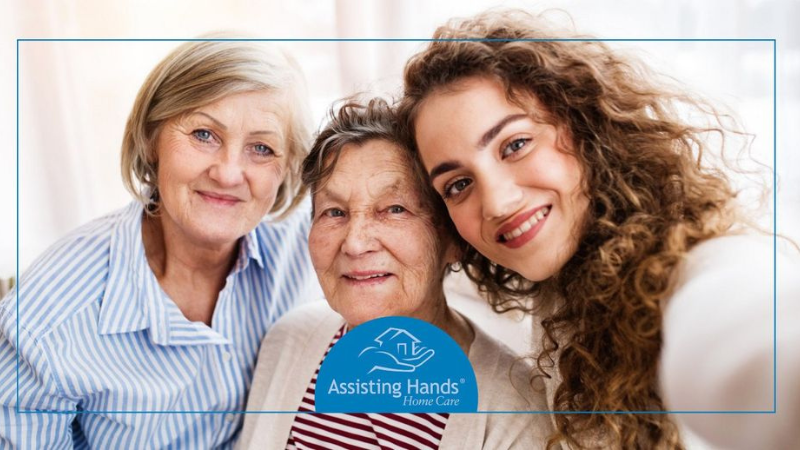 How does the adult child/parent relationship change?
Decades have gone by since adult children were once pampered with all of life's essentials, from Dad's transportation to soccer games to Mom's sumptuous preparation of pasta dinners. Parents provided everything a child needed to survive and thrive and did so independently.
As adults, these children witnessed their parents' fierce independence and confidence. Mom and Dad took care of themselves and the family without resorting to receiving daily help from others. However, due to aging, elderly parents start to slow down. A need for assistance with basic tasks arises.
Role reversal begins to take place. Mom and Dad may no longer have the sharp eyesight and quick reflexes to drive, forcing them to rely on others for transportation. Being too frail to cook, seniors must depend on caregivers for the preparation of balanced meals.
Both adult children and elderly parents will find it difficult to adjust to this reversal of roles. However, it is a harsh reality, one that both parties must come to terms with. The nature of role reversal can significantly impact the relationship between the adult children and their senior parents.
Ideally, the relationship between the adult children and parents will evolve in a way that is healthy and respectful. The reality for some, however, is that the new situation can add stress to an already strained relationship. The quality of the relationship can be improved with the following five tips.
Tip 1: Communicate Respectfully
Adult children who strive to develop a healthy relationship with elderly parents are advised to communicate respectfully. This means avoid talking down to parents and, instead, speak with them. Adult children can be guilty of believing they know what is right for the parents at all times.
Communicate openly, honestly, and respectfully. This tip is especially important, since the adult children will have tough discussions with parents about advanced directives, financing matters, safety, and in-home assistance. Hold conversations frequently, without letting anger, frustrations, or guilt build up.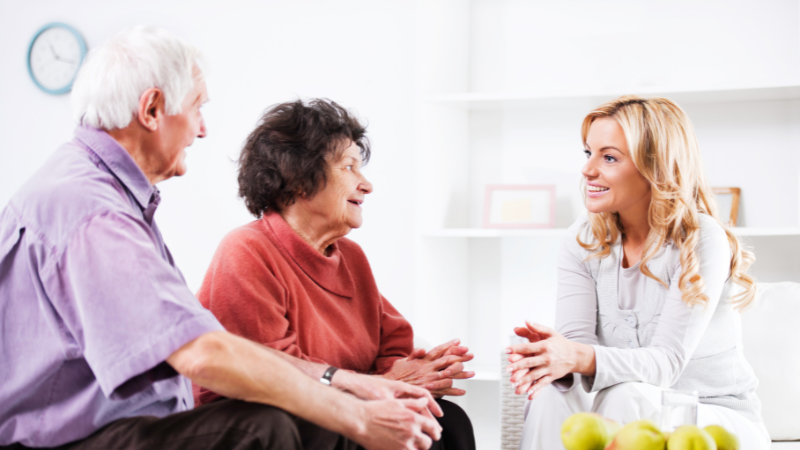 Tip 2: Learn to Say No
Out of habit, adult children have a difficult time saying "no" to parents. However, the relationship is different now, and both parties must see and treat each other as equals. The parents no longer make all the decisions, and the adult children should not either.
Instead, the adult children and seniors must work together, making each other's best interests a top priority. Rather than make decisions for them, ask for the parents' input. It's important for boundaries to be respected. Remember that both parties are on a new journey together.
Tip 3: Give Parents Independence
Seniors will hold onto their lifelong independence for as long as possible, which can sometimes worry their adult children. Whenever it is safe to do so, allow aging parents to complete tasks independently. Self-sufficiency can boost the seniors' self-esteem and confidence.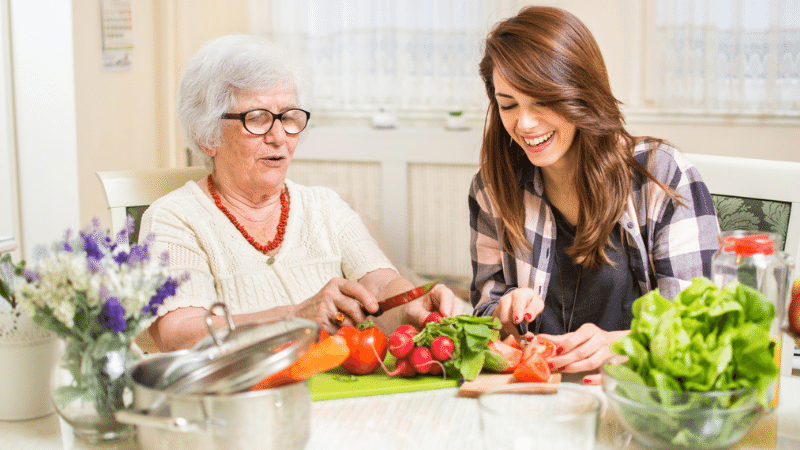 Tip 4: Spend Quality Time Together
Even as senior parents get older and need more assistance with everyday tasks, it's important to build in quality time with each other. Parents and adult children who share mutual interests are asked to pursue them together to create once-in-a-lifetime memories that can be cherished for years.
Creating new memories by sharing hobbies is just one way to develop the relationship. Consider traveling with elderly parents to nostalgic places to build a stronger bond. Be aware that arrangements should be made with care when traveling with seniors to ensure a hassle-free trip.
Bring the grandchildren into the picture to further enrich family ties. Encourage the grandchildren to develop relationships with their grandparents. Go out to dinner as a family or watch a movie together. Or simply sit outside on the deck reminiscing and chatting about days gone by.
Tip 5: Practice Self-Care
As adult children start to play a larger role in caring for their elderly parents, it's important to engage in self-care. The demands of caregiving for seniors can be overwhelming to adult children who also have to manage their own households, children, and careers.
Home care is just one way to lift the caregiving burden from the adult children's shoulders. Professional caregivers are available to step in on a short- or long-term basis to support the seniors. As experienced professionals, they make sure to give the seniors as much independence as is safely possible.
Sharing the load of caregiving by hiring professional in-home care, such as respite or companion care, will make it easier for the adult children to provide quality care for their aging parents in the long run. Breaks in caregiving help the adult children remain healthy, balanced, and focused.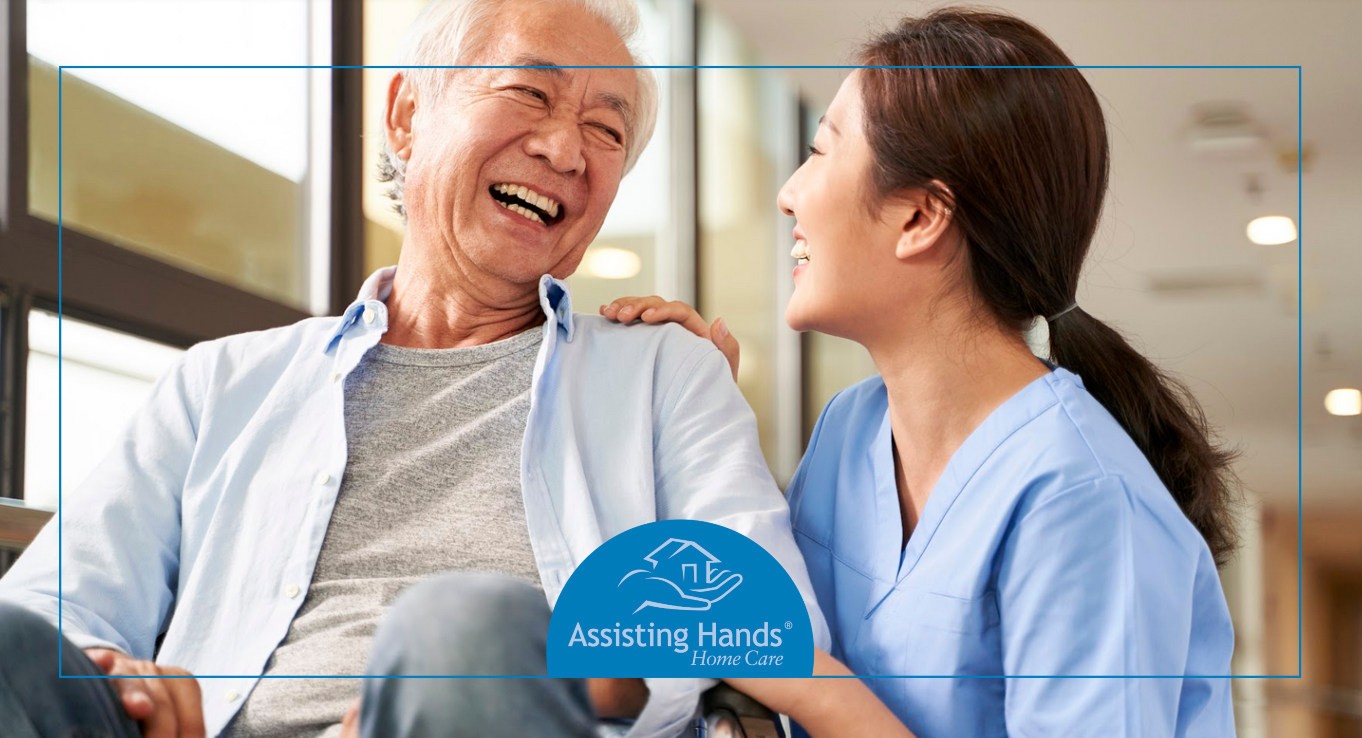 A meaningful relationship with elderly parents can be built when family caregivers are relaxed and not burned out from caregiving duties. When you see the benefits of hiring quality in-home help, look no further than Assisting Hands Home Care. We are a home care agency committed to serving seniors.
We offer compassionate companion care to seniors of all ability levels. Our licensed and bonded caregivers spend time with seniors, building strong relationships that deter social isolation, loneliness, and the resulting feelings of depression. We promote their emotional and physical health.
While companionship is vital to emotional health, especially to elderly parents who live alone, our in-home caregivers also assist care recipients with the activities of daily living. We support seniors with personal hygiene tasks, transportation, light housekeeping, medication reminders, and meal preparation.
Assisting Hands Home Care is here when you need skillful, dedicated, and experienced senior home care. Our home care agency is available to serve elderly individuals who live in the Matteson, Crete, Lansing, Mokena, Bourbonnais,  and Frankfort, IL communities. Call us at  (708) 880-7711 for an in-home consultation and start dependable elder care today.